Bulk Postage Rates & Postage Costs 2022
Bulk Postage Rates 2022 for Bulk Mailings and One Off Sends
UK's Leading bulk postage provider and alternative to Royal Mail. Save 37% on Royal Mail bulk postage costs. We collect from you, bring it back to our sortation depots, then hand it over to Royal Mail for delivery, and you save significant amounts of money.
Due to the high volumes of print and mail we dispatch each year through our mailing houses, we get the lowest possible rates on bulk postage available in the UK.
We were the pioneer of providing bulk postage services for regular clients who have one-off mass mailings to send, which was born from our client's frustrations of having to stamp and frank sometimes thousands of letters by hand.
Get a free quotation now – click here >
Bulk postage prices for 2022
Bulk postage prices for letters, large letters and packets and parcels for 2022 are at the highest they have ever been. Over the years, postage prices have increased massively, to the point that it's now becoming expensive to send through the Post Office.
Using our services is cheaper as we act as a pre-sortation centre for Royal Mail and therefore get significant discounts on our bulk postage.
No longer do you have to stamp, frank or take boxes to the local post office – here at The Direct Mail Company, we can collect your mail by the courier as quick as the same day, we bring it back to our mailing house, we pre-sort it for Royal Mail and then hand it over to them for delivery.
We make our money as we pre-sort the mail for Royal Mail, meaning it's ready to go straight to the local delivery offices once we have sorted the mail. By doing this, we get a nice discount on the postage costs.
We pass these savings on to you and make a little bit to pay our staff and overheads.
Get a free quotation now – click here >
We make our money by doing the mail sortation work for Royal Mail
This is how we can access lower postage rates than you will get from franking mail or purchasing stamps from the Post Office.
We make a little on it, and you get a cheaper rate than you would have if you had not Google'd 'bulk postage rates' or 'mass mailing' and found us!
Our services are a great alternative to Royal Mail as we not only offer to price for bulk mail rates for businesses, but we can also offer for any client who is sending more than 250 items in one send.
We arrange a courier collection from your address as soon as the same day if booked before 11 am, the mail comes back to our depot, we sort it, and then we hand this over to Royal Mail.
It is that simple.
Take a look at our video explaining how it works below; otherwise, fill in your details here, and we will get your collection booked.
Bulk Mail postage rates for 500+ items
If you currently frank your mail, we guarantee to be cheaper with our bulk postage services.
We can arrange a courier collection from your business – daily or weekly (500 minimum quantity for each collection) so you can take advantage of our cheap postage rates. Unsorted volumes (below 4000 in one mailing) start at as little as £0.30, depending on the type of mailing. We offer one-off collections also if you have over 500 letters, packets or parcels to post in one bulk mailing.
Get a free quotation now – click here >
For volumes over 4,000, we can pre-sort your data to take advantage of sorted bulk mail mass postage rates.
This is simply us doing the mail sortation for Royal Mail, so due to them completing less work in sending the mail, we can pass the discounts to you.
It is much more cost effective to send your bulk mail via The Direct Mail Company if you are currently franking or using stamps.
We can also offer expedited delivery via our partner, Parcel 2 Go. Contact us today on 0808 156 0115 for pricing and to book a bulk mail postage collection with us.
Cheap Bulk Mailing Pricing
95% of our portal customers who contact us about our bulk postage rates find that it is more cost-effective for us to complete the whole fulfilment (printing, enclosing and postage), rather than frank their mail in-house.
For example, an A4 letter enclosed in a C5 envelope, posted on a 2-3 day service, starts from just £0.34 per letter, depending on the postage discounts we can give you for sending sorted mail.
We take the stress out of sending direct mail. All we require from you is the data and artwork, and we will do the rest whilst keeping you informed at every step.
Even sending bulk mailings, we make it simple – we book a collection on an agreed day and collect your mail like a courier company would a parcel. Your post then goes back to your closest sorting depot for distribution into the postal system, with Royal Mail always completing the final mile.
Many of our bulk mail clients find us simply searching online for cheap Royal Mail letter postage costs as they are sending high volumes of mail. Saving just a few pence on bulk mail can add up to save you significant amounts of money. Our UK bulk postal costs are available for standard letters, large letters 0-100g, 101-250g and 251g+, packets and parcels. We also offer the cheapest international postage rates with a huge 90% of the world coverage.
We undoubtedly are cheaper than Royal Mail and many other providers due to the high volumes of mailshots that we send each year from our mailing house. Contact us on 0808 156 0115 or use the form below to get a quick quotation for cheap postage.
Compare Royal Mail bulk postage rates
Here are the latest postage rates for Royal Mail to compare to our bulk postage rates. As you will see by using The Direct Mail Company you will get a much better rate on large scale deliveries. So when you get a quote from us you can compare the cost of postage with us and then Royal Mail to make sure that you are getting a cheaper rate. Below is the latest prices for 2023 for their most popular delivery services.
Royal Mail postage costs for 2023
| | |
| --- | --- |
| Royal Mail UK Delivery | Cost |
| 1st class letter | 95p |
| 1st class letter signed for | £2.35 |
| 2nd class letter | 68p |
| 2nd class letter signed for | £2.08 |
| 1st class parcel | £3.95 |
| 1st class parcel tracked 24 | £3.95 |
| 2nd class parcel | £2.85 |
| 2nd class parcel tracked 48 | £2.85 |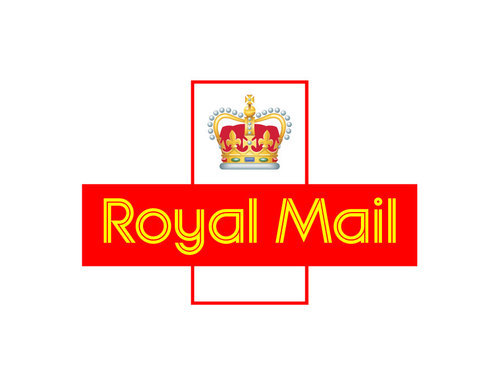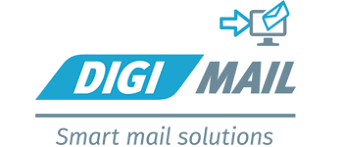 Our Bulk Postage Rates Savings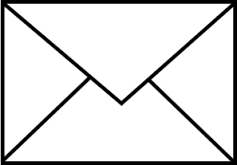 Not only do we provide a range of bulk postage rates, but we can also fulfil all or part of your mailing.
This means you can get on with your normal job and leave the technical bits and the time-consuming work to us.
We provide direct mail fulfilment services from our Wakefield-based, internal print and mailing house where we use the latest machinery and technology to ensure a seamless direct mail service. If you are looking for inspiration for a mailing campaign, take a look at our recent blog on what is a mailshot.
Our success is simply down to providing a fantastic service and delivering our client's mail on time whilst providing the cheapest postal costs in the UK.
We provide a wide range of postage solutions for eBay and Amazon sellers, of which we have competitive postage costs for any online sellers. By using us for your cheap postage costs from our mail house, you can get excellent service and timely deliveries. We also provide them with discounts on mailshots and leaflet distribution as an existing client.
Call us today on 0808 156 0115 to enquire about bulk mail and bulk postage rates, or contact us online.
Some of our clients:

Get a Quick Bulk Postage Quote Now:
To take advantage of some of the UK's cheapest postage rates, please fill in your details below, and one of our team will call you. If you would like further information or are unsure how much you will save on postage compared to Royal Mail.
We can offer the same post services as Royal Mail for letters, large letters, packets and parcels. You can use our postage rates for both UK and International mail. We also offer complete fulfilment if you want to outsource your direct mail.
What is the cheapest way to send bulk post?
If you are regularly thinking of sending out bulk postage, then the cheapest way to send bulk mail is by owning a franking machine. If a business is sending over 100 letters per week, then a franking machine can save you money. However, many businesses do not want to do this or invest in a franking machine so they pay for other companies like us to do it for them.
What is the maximum letter size?
The maximum letter size for Royal Mail standard post in the Uk is C5 which has dimensions of  229mm x 162mm. Any larger than this and it will be classed as a parcel. Your envelope also needs to weigh less than 100g and be under 5mm thick to be accepted as a large letter.
CALL
0808 156 0115
NOW
FOR AN INSTANT QUOTE