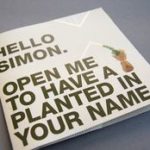 Trusted and Reliable Leaflet and Flyer Distribution
Leaflet Distribution & Flyer Delivery Services in the UK
We provide leaflet distribution nationwide to any home or business in the UK
Leaflet Distribution Company - UK's Top Rated

Leaflet Distribution Campaigns and Flyer Delivery Services
Leaflet distribution and leaflet delivery services, as opposed to traditional direct mail, are a great way of sending mass marketing campaigns at an affordable price.
Leaflet distribution is proven to be one of the most cost-effective ways of marketing.
With blanket flyer distribution, our professional leaflet distributors can reach large numbers of potential customers.
We can also target specific demographics so that your leaflet distribution campaign can only be sent to the households you select.
Get a free quote – click here >
We offer a complete leaflet delivery service, including printing and distribution. Some campaigns are GPS tracked, which is more expensive.
Our standard rate includes an outsider company to conduct back-checking reports to ensure the leaflet distribution is completed to our 5* standards.
You can read about back checking on our FAQs.
We carry out letterbox marketing for many local authorities, the Highways Agency the NHS,
Colleges, Universities, Ikea, Guide Dogs UK, Howdens, Councils and many other small and large businesses.
Unaddressed mail is an excellent way for your brand to be seen and promote your offers.
Rated Excellent on Trustpilot and Google Reviews:


Get a leaflet delivery quote below:
Leaflet distribution service & leaflet delivery services – UK-wide includes:
Professional leaflet Distribution for A6, A5, A4, and A3 leaflets
We can deliver leaflets anywhere in the UK, excluding the Scottish Highlands.
As a leading leaflet distribution service, we offer fast turnaround for a range of leaflets from A6 to A3 sizes.
Please note that we would be required to fold large leaflets, so they fit into letterboxes.
Flyer distribution for A6, A5, A4, and A3 flyers
Our most popular delivery service is our flyer delivery services in the UK.
We post millions of flyers each year through the UK's letterboxes for a range of businesses and charities alike.
Contact us to get our trusted and vetted delivery staff to deliver your flyers as soon as next week.
Magazine Distribution for a wide range of publication sizes from A6 through to A4
We work with various large and small publishers in the UK for magazine distribution services. These range from A6 to A4 sizes and can include community magazines and other purposes for this type of print.
We can offer a quick turnaround if required on any of our services.
Brochure Distribution for brochures and booklets ranging from A6 to A4 sizes
Brochure distribution is a popular choice to get large-scale coverage for product brochures and other booklets. It is generally best to have a lighter brochure over a heavy one as our distributors have to carry these around.
Larger brochures (heavier ones) attract a higher rate of deliver as it takes longer to deliver.
We do drop many A4 and A5 booklets under 100g – this seems to be the most popular range of size and weight that we fulfil for brochure deliveries.
Special deliveries such as product samples and miscellaneous
Our expert teams can deliver product samples and other miscellaneous items that are not otherwise listed. As long as they can fit through a standard letterbox, then we can deliver your items to your recipients.
Door-to-door for councils and election flyer deliveries
We deliver many door-to-door drops for councils, MPs and election mailings across the UK, so if you have any of these types of door drops, we can help.
Why are we the best leaflet distribution company?
We are the UK's fastest-growing direct marketing company trusted daily by Expedia, Trivago, Hotels.com, councils, Government bodies and local authorities for their leaflet campaign schedules to aid their other marketing channels.
We have the strictest flyer distribution service procedures in the UK.
We came into the UK flyer distribution market to put an end to the poor stigma that the leaflet delivery industry has had over the years.
We have all heard of the stories, but with us, those stories don't exist because we deliver your leaflets every time.
What is leaflet distribution?
Leaflet distribution is also known as flyer distribution, leaflet delivery, flyer delivery, door-to-door marketing or letterbox marketing. It is a direct marketing medium used to reach a large number of homes at a low cost. Many large and small businesses, as well as Government bodies, use our leaflet distribution services regularly.
GPS Tracked leaflet delivery options

Using uniquely designed GPS route logging devices, we can track the delivery to give you peace of mind that your job has been fully delivered.
Leaflet delivery services such as ours are known to be highly effective at targeting a huge amount of homes and businesses and providing a high return on investment.
GPS tracking is only available in certain areas and does not apply to standard pricing.
At The Direct Mail Company, we have a fast turnaround time for all of your flyer drop requirements.
Whether you're sending 5,000 or 100,000, we can take care of it for you with our leading door-to-door distribution.
Please note that our minimum order is 5,000 items.
We also offer some of the lowest prices on print and bulk mail in the UK for any of your leaflet campaigns.
Please ask us for a price on print or postcard marketing materials enquiring with the UK's top-rated leafleting company.
How we are changing the leaflet distribution industry
Many business owners and marketing agencies know that the leaflet distribution campaigns industry perception has had a bad name over the years.
We are here to put an end to that sigma.
Our primary business has been direct mail, mailshots, and bulk postage. All addressed mail is delivered by Royal Mail.
We used to get asked if we provided leaflet distribution services, and yes, we did take on some jobs; however, we quickly realised that there were HUGE issues with the industry.
Where do we start?
We have all heard the stories of 'i think they were all just thrown in the bin' or 'did they even deliver all of my flyers'!
This, in short, is quite quickly worked out why by doing some simple maths.
Let's take the average minimum wage from 18 to 25+, which works out to be £7.18 per hour.
It takes around 10 hours to drop 1,000 leaflets (1 day's work).
That is £71.80 per 1,000 leaflets, which only covers the staff's wages if paid minimum wage.
Then we have a few other costs:
Van / Transport costs
Fuel costs
Delivery costs to get the flyers to the local warehouse
Overheads of the business such as rent, utilities, office staff, corporation tax, accountants fees, etc
Then they need also to make some profit, right?
So without having to add up the costs of the 5 bullet points plus extra, it's clear that even before any of those extra costs are taken into account, that the MINIMUM you should be paying just to pay the delivery staff legally is £71.80 per 1,000 leaflets, plus VAT.
It doesn't even matter if they say we will get ten staff delivering 10,000 leaflet drops in one day; they are all entitled to the same pay rate as you would if one person did 10,000 over ten days.
The above National Minimum Wage figures are solid facts and numbers; this is absolutely only demonstrated to show you that if you get offers for 'cheap leaflet distribution', you're most likely not getting the full amount delivered, based on law, facts and figures.
Quite simply, this could be why many multinational corporations and Government bodies trust us as their number one distributor.
Get a leaflet distribution Quote:
Benefits of leaflet and flyer distribution

There is a wide range of reasons and benefits of using flyer distribution to make your leafleting campaign the best it can be.
Not just spot checks on flyer delivery campaigns but extras that we can provide to get you the best response rate and return on investment (ROI).
You can target certain postcodes and areas (minimum 5,000 per area)
Suits both small and large budgets
You do not need to have any data
It is not GDPR regulated as there is no customer data
We cover the whole of the UK (except the Scottish Highlands)
We can print anything you require
We offer the best customer service
We can offer leaflet print services. Please contact us for a price.
How much does leaflet distribution cost?
With us, our rates start at £87 per 1,000 leaflets plus VAT depending upon the size and weight of the printed material you are looking to distribute through the UK's letterboxes.
We use our trusted delivery staff and partners to deliver an honest and reliable service trusted by thousands of businesses over the years we have been in operation.
We like to provide peace of mind that your flyers, brochures or leaflets are printed and distributed to the surrounding areas you choose on ordering.
Leaflet and brochure printing services
Yes, we have some of the cheapest print and mail prices that you will find in the UK.
What's better, we don't (and probably should!) put much margin on our print either, which means that we can pass on the unbelievable prices that we get printed materials for.
Many previous clients have noted that we may be slightly higher in the price for the door drop distribution; however, with the savings on print, we were cheaper all around.
We can print up to several million quantities of the following:
Flyers & leaflets
Folded leaflets
Magazines
Brochures
Catalogues
Business cards
Presentation folders
Whilst we can print pretty much anything, we can also use our mailing house facility to enclose items into envelopes if required, which can be plain or printed in full colour.
Design services for your campaign
We tend not to get involved with the design too much as we specialise in printing and delivery services, so it would be recommended that you use a local designer who can design print material for your leaflet design which will be used for your campaign.
Leaflet delivery services with GPS tracking

We have and still do provide GPS tracking with some of our leaflet delivery services; however, there are too many issues that we have come across over the years to keep this service in place as standard.
Due to a large number of leaflet distributors in the UK, we can't provide them with special tracking devices, so we use Map My Run. This app by the Worldwide brand Under Armour is tracked by GPS.
The issue we face is that it is on all day, so within 5 hours, it can drain a smartphone battery. Also, if the signal is poor, which is surpassingly the case in many places in the UK, we can't accurately track it.
Return on investment for letterbox marketing
The return on investment for flyer and leaflet letterbox marketing is said to be one of the best for any marketing channel, both digital and out of home marketing (OOH).
The return on investment is hard to understand as there are too many variables to take into account.
For example, if you deliver 20,000 leaflets promoting a garden landscaping business in spring, this will probably provide a better ROI than if you delivered 20,000 on 22nd December.
It does, however, if you get the right message to provide a fantastic return, and much of this is due to the timing, message or offer and the look/design of the leaflet that's put through the potential customer's postbox.
Who uses leaflet delivery services?

Any business looking to promote their goods or services at a large scale and low cost use this advertising method, as well as councils and Government bodies.
Sometimes we get the odd personal customer, too, who might want to find their lost pet!
Estate agents use leaflet deliveries regularly as they try to onboard new home sellers and get people interested in new properties in their local area.
Charities and non-profit organisations are also well-known for using blanket distributions and mail fulfilment services.
Flyer posting prices in the UK
Costs to post your flyers or leaflets are relatively inexpensive compared to other marketing mediums.
Flyer delivery services with us start from £87 per 1,000 leaflets, with a super quick lead time.
Not only do our prices include delivery by our trusted staff, but you can be confident that you are using the largest leaflet delivery company in the UK.
We also don't just offer low flyer posting prices; we are one of the cheapest companies to order printing from the UK.
Contact us today for a price and full quote for your next campaign.
Before we answer that, remember hundreds of digital marketing sites, newspapers, magazines, Google paid search, social media and much more – however, there is only one letterbox.
How much does leaflet delivery cost?
To get a fast quotation for your next leaflet delivery campaign, please fill in your information below and let us know the volume you are looking to deliver and what you are delivering, e.g. A5 flyer, A4 brochure.
If you would like a quote on the print for your flyers or leaflets (you really should consider seeing how cheap our print is!), let us know the print specifications, and we will get prices for your requirements.
Read more with our leaflet print and delivery price guide for up-to-date information on the latest prices.
The cost of flyering varies dependent on a range of specifications, so contact us today and get a fast price on your leaflet delivery services.
FAQ's
How do you book a leaflet distribution?
You would email over the postcodes you would like to target to The Direct Mail Company, and we would send you a quote with a house count and a map. 
Who can a leaflet distribution target?
Leaflet distribution is a cost-effective, popular way to deliver to residential properties.
With Direct mail, you would need complete addresses to go through the post. You only need postcode areas with leaflet distribution, and we can do the rest for you.
How can I design an effective leaflet for my business?
The Direct Mail Company's most popular leaflet size is a double-sided A5 flyer.
We recommend using colour to ensure the design is eye-catching and to the point for your advertising. You will also need to decide on the paperweight and the paper finish. 
The option most chosen is 130gsm for the paper weight and silk for the paper finish. This is a good quality which is going to keep the bank intact. 
If you were going to do a Direct mail postcard mailing by post, you would use 350gsm paper weight, so it doesn't get damaged as it goes through the mailing process, which is a longer process than a leaflet distribution which gets printed, passed to the team leader and put through the letterbox for the homeowner to see.
How can I track the effectiveness of my leaflet distribution campaign?
At The Direct Mail Company, we often get asked how do we ensure our leaflets don't get binned?
At The Direct Mail Company, we go out of our way to ensure we offer 5* standards with everything we do. 
To take leaflet distribution, also known as door to door the step further but at the same price, we use an outsider company to carry out Back check reports.
So, what is back checking?
Back-checking for leaflet distribution means checking that leaflet distributions have been completed as planned after the distribution.
As we all know, leaflet distribution can have a bad name for itself with leaflets getting binned, but this is where back checking ensures we stand out from other companies.
Back checking can also measure the recollection of the delivery by the public, who are the receivers.
Some companies use face-to-face checks by team leaders visiting the residential properties, but our governing bodies recommend conducting back-checks over the phone. Which we do with the independent outsider company so that you know it is correct and reliable.
When an area of a distribution is complete, the outsider company investigate by contacting roads at random by telephone to see if they can recall receiving the item. The back-checking company carry out, on average, five to 10 calls for every 1,000 leaflets delivered. 
Several reasons can affect the recall of the backchecking. We have a 40-60% positive recall to achieve our distribution standards.
Back-checking has to be completed as soon as distribution has been completed, as people often forget about advertising mail if it is not something they are interested in.
What are the four main reasons that can affect the back-checking recall?
The artwork design and if it is eye-catching –The leaflet's artwork can affect the recall in a good or a bad way.
Eye-catching is the key!
Often the receiver needs to be interested in the flyer or if it is something they require to make it unique.
Leaflet size – As mentioned previously, A5 is the most popular size. A4 is classed as too big and would have to be folded to go through the letterbox.
If you are advertising a discount code or coupon– Who doesn't love a discount? This will always attract attention more than a leaflet without any benefits.
If the same person answers the phone who picked up the leaflet – A common situation is a different person in the household answers the back-checking phone call to the person who picked up the flyer.
How can I make sure my leaflets are delivered to the right people?
When you enquire with The Direct Mail Company, we will ask for the postcodes you would like to target. We will then give you a house count for the postcodes and a map. You can then tell us precisely which areas you would like to cover, and we can mark it on the map.
How would I get my leaflets to The Direct Mail Company?
Often for customers, we do the printing for them as well as the distribution. If you would like to print your own leaflets, this is fine. Once your booking is confirmed, we will give you an address to send the print directly to the distribution leader. The team leader could collect the print from you for a small cost if required.
Get a leaflet distribution Quote: