Rapid Enclosing Machines & Hand Sortation
Mail Enclosing
We have a range of options for enclosing your mailings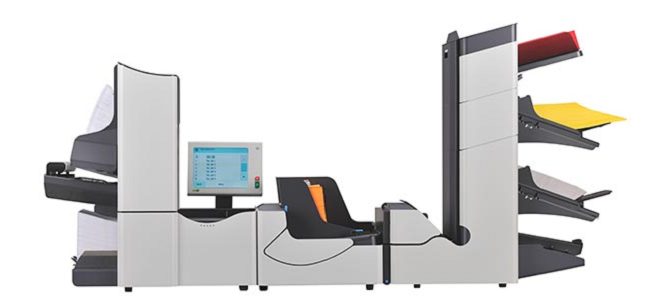 We offer a range of solutions, outlined below, to ensure that your direct mail is enclosed using the most effective method to ensure your mailshot arrives in perfect condition.
Machine Enclosing
The majority of our direct mail is machine enclosed, which is perfect for mail pieces that are A4 size and below, with up to 10 inserts enclosed in one mail pack.
Our most popular size is C5, which our machines can enclose many 1000's per hour, giving us the ability to provide next day services for clients.
Our enclosing machines can insert letters and flyers quickly into envelopes whilst also being able to fold larger sheets of paper, which is great for folding A4 letters into C5 envelopes.
Our enclosing machines have OMR recognition, first designed for banks to ensure that only the specified customer receives their bank statement.
This advanced technology uses a barcode that tells the enclosing machine what should be enclosed in each mail piece, e.g. if we have a job where only half of the customers need a specific flyer or insert, the enclosing machine will read the barcode and automatically insert a flyer within the mailings that require said insert.
We set this up for pre-print production.
Poly Bags
Some of our clients request poly bags or poly-wrapping, which is useful for mailings like magazine subscriptions, newsletters etc.
With transparent polybags, the recipient can see what the mailpiece is before they open it, which can be very useful and enhance certain mailings.
 Hand Enclosing
Hand-enclosing mail is sometimes needed for bespoke jobs that can't go through our enclosing machines. If this is the case, we will personally hand-enclose each of your mail pieces carefully.