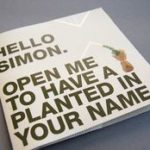 Trusted by Councils & Government bodies
Door Drops - Door to door distribution services UK wide
Door to door distribution from the most trusted & biggest in the UK
Door drops & delivery services with national coverage
Our cost-effective door-drop leaflet delivery services are popular with a range of businesses, councils, government bodies, and many more organisations that require high amounts of flyers or leaflets delivered to specific areas in the UK.
Business door drops used effectively to target customers are one of the best marketing campaigns to get the best response.
Door drops are cost-effective due to the lower costs associated with large-scale marketing.
If you are looking for door-to-door distribution solutions, we offer national coverage using some of the most trusted leaflet distribution teams available.
You would send by email the residential postcode areas you would like to distribute to, we would then give you a house count, map and quote.
We can also quote to do the print for you if you would like us to do the whole job to take the stress away from you.
The most popular print option would be an A5 double-sided leaflet, 150gsm in colour, with an eye-catching design which is memorable.
A discount or a coupon will work well because who doesn't love to feel like they are getting a bargain?
We can usually distribute the following week from you confirming your booking, but we can also do our best to reach your deadlines if you have a tight schedule.
We use our teams regularly, which we trust, but we also use an independent company to follow up with back-check reports.
You can read all about back-checking reports by clicking the link here.
To summarise, back checking in a short version, when an area is complete, a phone call is made to specific road names to see if they recall a leaflet being delivered.
For every 1,000 leaflets, up to 10 calls are made. A 40-60% recall is required to reach our positive standards.
Who completes mail drops and door-to-door distribution?
We have a network of distributors around the UK that deliver door-to-door leaflets for us to your customers, that are all vetted, trusted, and long-term members of our team.
You can have peace of mind that your door drop delivery will go smoothly and be completed by the best distributors we can find for the best customer response possible.
Most of our mail-drop distributors love the high amount of walking to keep on top of their fitness. What a great way to get those 10,000 steps in!
Get a door drop campaign trusted by:

What is door to door distribution?
Door drops are also known as door-to-door delivery, leaflet distribution, blanket door drops, door-drop marketing, door-to-door distribution, and much more.
Door drops are a form of cost-effective mass business marketing that targets customers through high volumes of letterboxes with unaddressed mail to residential homes.
How much does a door to door letterbox drop cost?
A door to door or letterbox drop costs between £50 and £150 per 1,100, depending on the type you require.
There are different options which affect the cost of a door to door distribution, such as if you choose to have solus delivery, which means your media is delivered on its own, or you can pay extra for GPS-tracked solus delivery, which costs around £150 per 1000.
The return on investment is considerably higher on solus deliveries and is, therefore, better value for money. We only use trusted distributors, so we believe that GPS tracking is not necessary for all deliveries.
| | |
| --- | --- |
| Door-drop delivery type | Cost per 1000 |
| Shared delivery | £50 |
| Paired | £65 |
| Solus | £99 |
| Solus letterbox drop over 100,000 | £87 |
| GPS Tracked | £149 |
Get a cost effective door drop delivery quote:
How can i book a door drop delivery?
Booking and organising a door-to-door distribution with The Direct Mail Company could not be easier. Enquire with us today to get started.
Send an email to sales@thedirectmailcompany.co.uk, and we will email you back within minutes.
In the email, if you supply the postcodes you would like to target, we can get you a house count, map and quote.
With low rates starting from £87 per 1,000 plus VAT, we can deliver most campaigns within seven days of your enquiry.
This is due to our extensive network of trusted door drop delivery staff that we have around the UK.
We grew into door-to-door delivery services after being one of the best direct mail companies in the UK.
We rose through the ranks, being one of the largest mailing houses, printing millions of addressed mailings per year and naturally grew into the door drop sector.
We noticed many clients were unhappy with their existing leaflet delivery companies, so we decided to change that. We aim to have 5* standards no matter what we do. This is why we use an independent company to carry out back-check reports after the distribution is complete.
We can also do the print for you to make sure you have the best quality print. You can outsource the whole job to take the pressure off yourself. This way you can focus on your work.
Why not use Royal Mail door-to-door distribution?
Royal Mail offers door-drop deliveries; however, it's well known that there are some pretty severe drawbacks to using their services.
Firstly, their lead time all year round is at least 4-6 weeks. Too long!
Our lead time is usually seven days, but sometimes we can start within five days or earlier if your deadline requires so. That was the first thing we wanted to change, and we have.
Secondly, little know this, but they only deliver to homes with mail on the day of the door drop. Sneaky eh!
We're trying to deliver to every property according to our specific briefs and on the days which you booked your distribution for.
Lastly, if the above isn't enough to put you off, how about speaking to the same person when you call them? Like an account manager. There is nothing worse than getting through to different staff every time you call up to get progress.
We have had this first-hand, and it's incredibly frustrating. With us, you get one (excellent and friendly) account manager for the duration of your campaign and future working with us.
Printing for door-to-door distributions (door drops)
Due to the high volume of print, direct mail, and door drops we mail each week, we provide some of the cheapest printing prices in the UK.
So much so that we act as clients' printers as they are super happy with our print quality and prices.
If you need printing for your door drop campaign, then we can certainly help.
It does help us out with the logistics if we can print, as less organisation is required to fulfil your distribution.
We would recommend you go with A5 double-sided leaflets which are colourful, eye catching and will stick in a persons mind.
We can print up to several million quantities of the below for door drops:
Flyers & leaflets
Folded leaflets
Magazines
Brochures
Catalogues
Business cards
Presentation folders
If you require enclosing, we can enclose your mail into envelopes of any size in our mailing house.
Likewise, we are seeing a huge demand for new and innovative mailing products, such as paper wrap mailings, which take over poly wrap mailings very quickly.
FAQS
How long does a door drop take?
On average a door drop will take between 7 and 8 hours per day for a letterbox drop of 1,000 flyers. This average time is based on one of our door-to-door distributors walking around 20km per day in one area targeted specifically in one day. Therefore if you have over 5,000 flyers you can expect the delivery to be spread over at 2 days or more.
For a larger distribution or a tight deadline we will add more team members to speed the distribution up.
Which is the best type of door to door delivery for return on investment?
At The Direct Mail Company, we know that a solus door drop is the best type of delivery for customers to see your advertisement and media to get the best return on investment. This ensures that your leaflet is delivered to each letterbox alone and stands the best chance of being picked up by the homeowner.
The next best is paired leaflet delivery as this is just the two pieces of media delivered at once.
Get a door to door distribution quote: