Direct mail postcards
Sending direct mail postcards can provide a great return on investment for companies looking for cost-effective direct marketing campaigns.
Get a quote to send direct mail postcards – Click here >
Postcard marketing has been utilised for many years in all sectors, such as the motor industry, retail, marketing agencies, and local small businesses.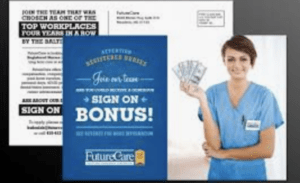 There are many ways to market to potential customers; however, direct mail postcards are proven to be one of the best forms of marketing.
It provides a higher success rate than social media marketing and other online marketing due to the high levels of personalisation that can be utilised.
How do you send direct mail postcards?
Using a direct mail company such as ourselves, we can provide an end-to-end service of delivering data, printing, personalisation, and postage.
We can print and mail any direct mail postcard in the UK and worldwide.
Whether you are looking to send 500 or 500,000 plus postcards, we can help.
They can be used for new customer acquisition, re-marketing, sending to an existing client base, and offering discounts and rewards for friends and family.
The only limit is your imagination.
If you would like a quote on direct mail postcards, please click here, and we will provide you with the lowest prices with the highest quality from the UK's leading mailing house.
Direct mail postcard benefits for your business
There is a wide range of benefits of sending printed postcards that are personalised.
They can be printed on a range of paper stocks and feature some of the latest printing technology, such as spot UV printing, soft-touch (velvet) lamination, matt lamination, and many more finishes.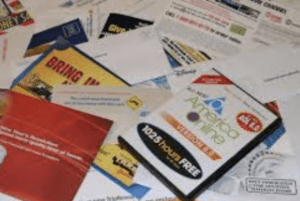 Direct mail postcards are usually sent without an envelope to stand out when they land at the recipient's address.
By making them stand out, they can immediately impact the recipient.
You can instantly grab the recipient's attention with your postcards and create a long-lasting impression.
78% of postcard marketing recipients keep the postcard for longer than eight months in their home or business if they require your company's services.
Another great benefit of using postcards for direct mail is that you can personalise the recipient's address and all of it, even the front.
This is done by printing the postcard through digital printing so that each postcard can be different from the next printout.
Sometimes e-commerce companies use direct mail postcard marketing when a customer leaves a product in their basket.
Let's say that they leave a Dyson hoover on www.dyson.com.
Dyson could send a personalised postcard to that customer that includes a picture of the actual hoover that they left in the basket. They can create a unique QR code, and the customer could scan it with their smartphone camera and take it to their basket with that product.
There are no specific rules as to what you can or can not do with sending postcards to your customers.
You can send as little as 500, or if you have the budget, go for a heavyweight campaign and send it to 50,000.
Lastly, we finish with one of the most commonly used postcard marketing techniques, which is discount codes.
Many offer discounts such as 10% off and provide unique codes to the customer, which can be traced back to profile customers in a very in-depth way.
Direct Mail Postcard Statistics
They are able to reach high numbers of consumers, and direct mail postcards have become very popular and highly successful.
These postcards can be highly personalised and grab attention, even in all the online ads and emails that bombard us every day.
Direct mail is so efficient that 56% more postcards are opened by direct mail recipients.
The UK spent a staggering £1.8billion on direct mail marketing over the last 12 months, and more than half of direct mail recipients opened it.
How to Make a Direct Mail Postcard That Works
Direct mail postcards are opened by 69% of consumers. You need a strategy to make sure they reach their doorstep. We have all the tips and tricks you need to make your direct mail marketing postcard campaign a success.
Avoid the Ad Trap
Direct mail postcards can often look like ads. However, your prospect will likely not pay a second thought to them.
The prospect has only a few seconds to read the rest of the direct mail. Direct mail marketing can be kept in the home for 17 days on average, so it is important to personalise the piece.
Direct mail postcards should be designed with the reader in your mind. You can even talk to the mailing company about the design to get expert advice.
It should read like a friend talking to you. You can achieve the look you want by changing the font or handwriting style.
Use real pictures of people within your company to avoid being lost in the sea of stock photos.
Personalise your postcards
We recommend that you discard any direct mail postcards that start with "Dear Homeowner" consumers expect companies to be able to understand their shopping habits, needs, favourite shops, etc. 84% of consumers are more likely to open direct mail addressed to them directly.
These stats are powerful and should not be ignored.
Personalised mail allows you to speak directly to your customer and get your message or product into their hands.
It is worth noting that 62% of prospects who purchased within three months of receiving direct mailings did so because they received a personalised message.
Get involved
Direct mail postcards must always include a simple and clear call to action. Direct mail designs should be intriguing and compelling.
You want to motivate them to take the next step in the buying process. However, you should be careful not to make too many calls to action.
Direct mail postcards overloaded with offers and discounts without clear directions could be deemed spam.
Keep your design simple, clear and understandable.
Do not forget the back of the postcards.
Keep in mind the back of your direct mailing postcards while we are on the topic of design.
This particular format is used by mailing companies and houses that know how to use it.
Post is usually delivered with the address at the top, so the postman knows who it is. Your message should be written on the back of the postcard. This is the side that your prospects will first see.
Use custom URLs and landing pages to maximise ROI
You must offer something to get your prospects to respond to direct mail postcards. You can offer your prospects something, but it's unlikely they will accept anything for free.
Add landing pages that provide personalised messages and products to your design.
You can even offer QR codes consumers can scan with their phones from the direct mail postcard. It is important that URLs are simple to remember.
Consumers don't often run to the computer after receiving mail.
You should also consider other factors when mailing direct mail postcards.  However, you can add testimonials or reviews to your direct mail.
If previous customers have had a positive experience, testimonials can increase trust in the company and encourage them to buy from your brand.
Marketing campaigns using direct mail postcards
Many companies and marketing agencies use direct mail postcards for a range of reasons, as bulleted below:
Special offers – Send discount offers such as mothers day or Black Friday

Reminders – Motor companies can use them for MOT renewals or car insurance companies as an example

New announcements – Shop openings, new company ownership

Order confirmations – New account setup, sending documents when a customer signs up
There are endless uses for marketing mail campaigns that use postcards and direct mail.
Contact us to discuss your next direct mail postcard marketing campaign, click here to get a quote.
Did you know there is a difference in postage prices depending on what you are mailing?
When mailing through a mail house like The Direct Mail Company, we can give you access to cheaper postage rates and also advise you on which section your mailing falls under.
Advertising Mail:
Your postcard mail will fall under advertising mail if you are promoting a sale, a charity asking for a donation, a contribution, or a cause to be supported. We can also offer cheaper postage when you mail off 4,000 at once.
Business Mail:
Your postcard mail will fall under business mail which is more expensive if your mail doesn't fall in the advertising bracket. For example, if you let customers know you have moved location, this would be classed as business mail. Sending bills, invoices and customer service updates will also be business mail.
We know this may seem confusing but don't panic. We are here to help. When you send your postcard artwork by PDF, we can determine which bracket your postcard mailing falls in.