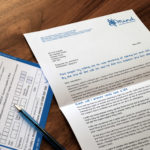 Get the right response with your mail shot
Mail Shots
Using a mail shot to write to your customers and prospects is an effective way to promote your business
Mail Shots | UK & Global Distribution
Mailshots are becoming increasingly popular since the GDPR in May 2018, proving that direct mail is on the rise again.
Many companies recognise the benefits of targeted direct mailshot solutions in the UK and internationally.
We are a full-service mailing house that delivers millions of mailshots each year around the UK and worldwide.
We work with the largest and most reliable postal providers to secure our clients' lowest possible postage rates, along with unbeatable quality mailings and timely deliveries.
Whether you are looking for a one-off mailshot or a contract mailing over several years, with us, you have a full-service offering from creative design, the highest quality print, which is topped off with your mail being delivered on time.
We aim to take the stress out of direct mailshots, and most of the time, we require your artwork along with your data, and we do the rest, keeping you updated at every stage.
From A4 letters, postcard marketing, complex mailers, pop-up mailers and paper wrapping, we are yet to be able to fulfil an enquiry due to our growing plant list and network of global postal providers.
Contact us today for a quotation on our mailshot solutions by clicking here, and we will get back to you quickly with a quote.

Mailshots have a wide range of benefits; they are basically direct mail marketing material that is sent through the post and delivered to highly targeted recipients from a specific data list.
We can manage the fulfilment of your mailshot campaign from print to delivery, and our bulk postage rates guarantee the most cost-effective solution to send your direct mail on a budget.
We use Whistl, Cititpost, UKMail and Royal Mail to deliver our client's mailshots, ensuring they get the best value for money without compromising quality.
When using a downstream access provider, we pre-sort the mail for Royal Mail and then hand it over for final-mile delivery.
Whether your mailshots are postcard marketing, an A4 letter in an envelope or a jiffy bag, we are sure to be able to fulfil them.
We have full solutions at our UK-based mailing house, so contact us today for a free quotation.
International mail shots
We not only mail in the UK, but we can also send mail shots internationally at some of the best rates available.
We are, in many cases, cheaper than if you were to go to a mailing house in the counties you are mailing to, as we have agreed on international bulk postage rates with our suppliers.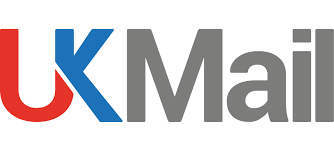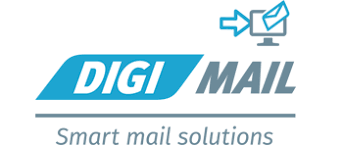 Why Send Mail Shots?
Mailshots are a flexible and affordable marketing approach; there any many benefits they bring to your business.
Raise brand awareness, get great ROI (Direct mail spend has an ROI of £3.22 for every £1 invested), personalisable to the recipient, which is shown to increase engagement and they are easy to track and monitor results with various mailshot tracking options.
We can set up call tracking and implement Google Analytics and Adwords tracking templates for you.
Get a Quick Quote On Your Mail Shot Today:
If you don't know where to start when creating a mailshot, that's no problem.
We are experts in helping people and businesses start a mailshot from scratch.
Generally, a mailshot is a despatch of promotional mail to many people, so it can seem like a huge task to someone who hasn't done one before.
We can save you time and, ultimately, money from the very beginning. Contact us now to discuss your needs and see how easy it is to create a mailshot to get your new promotional campaign using direct mail up and running.
Why Create a Mailshot?
Mailshots are a proven marketing tool.
While emails are being sent and deleted, your mailshot will be opened by your intended recipient.
Don't let your valued information get mixed in with the 20 emails a day people are receiving.
Make the most of the one or two letters people are receiving and opening today, and stand out from the crowd!