A Leading UK Direct Mail Marketing Company
Fast turnaround direct mailing house
We are a leading UK based mailing house. Experts in direct mail, mailshots, direct marketing and much more.
Fast turnaround mailings and a pretty spectacular client base with many of the Worlds biggest brands using our services.
Our full service mail house provide end to end mailing services with full campaign management.
The Direct Mail Company, a UK Based Mail House
The Direct Mail Company is a leading UK-based mailing house and specialist direct mail marketing company that provides services to the UK and International direct mail fulfilment.
We specialise in addressed mail services, postage solutions, postage discounts, as well as unaddressed door drops,  leaflet distribution, as well as printing and mailing services around the world.
Our mail house fulfilment is completed in our UK-based mailing houses, where we can deliver complete direct mail campaign management whether you require 500 or 500,000 mail items fulfilling for your next direct marketing mailings.
Mail-out companies such as ourselves are the perfect partner to take the hassle out of your next mailshot. We can tailor your mail campaign to your target audience and ensure you get a return on investment.
Trusted to send direct mail for:

Direct mail marketing solutions
Along with direct mail fulfilment and direct mailing solutions, here at The Direct Mail Company, we offer cheap bulk postage rates for direct mailers, returns management, data validation (PAF, deceased and gone-away suppression), data management, and much more.
We provide a full range of direct marketing services for small businesses to multinationals. Our direct mail house is highly rated and leads the way in transforming how direct mail services are sold and delivered. Our high-quality marketing services are perfect for any business looking for a mailing house to fulfil mail campaigns, providing an end-to-end solution.
All of our mailings are aligned to sustainable solutions where possible for every direct mail enquiry. Contact us today for a free quotation from our UK-based mailing house for your next mailing campaign.
What is direct mail?
The Definition of direct mail is: Literature sent to prospective customers through the post.
Many definitions of direct mail mention the word 'unsolicited'. However, many direct mailings are for transactional mailing. Transactional direct mailings can be bank statements, invoices, utility bills, etc.
Whether you are looking for mailing companies for advertising direct marketing or transactional mailings, we can certainly help.
We offer a range of personalised postcard marketing solutions from 5,000 items to multi-million volumes.
Direct mail services - Our previous customers & clients
You can tell a lot about a direct mail house by their previous clients.
We are quite proud of ours, to say the least. The world's biggest brands use our direct mail services.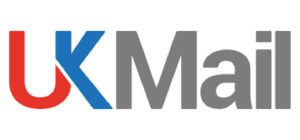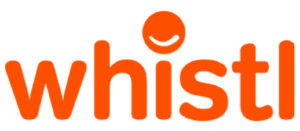 Why Choose our Direct Mail House?
Here at The Direct Mail Company, we are committed to making it as easy as possible for our clients to send mailings.
By using our mailing house, whether for contract mailings or one-off, fast turnaround direct mail campaigns.
Everything we print and post is quality controlled to ensure that mail leaves us as expected, with 98% of mailings leaving us on time.
We work with the biggest and best postal providers in the UK and Internationally, so you can be sure that we will get you the best postage prices.
Our bulk postage rates make us the perfect alternative to Royal Mail for bulk postage.
We are an established mail house and direct marketing company based in the UK providing high levels of direct mail personalisation.
We also offer ink-jetting, envelope enclosing by machine and hand, polythene/polybag enclosing, bulk postage collections, and full-service mail fulfilment services.
We have a busy team here at our UK mail house, of which we have built up a creative, driven, and passionate team about everything direct mail.
We are results-driven to get you the highest return on investment possible from your mailing.
We take the stress out of mail campaigns.
Let us do everything for you whilst we keep you updated on your mail fulfilment at every step. You must get a return on investment, so whether you are looking to send a one-piece, direct mailer or integrate a campaign with social media, we can help.
Whether you are looking to use our direct mail house for mail shots or bulk postage rates with Royal Mail still completing the final delivery.
Contact us today for a free quotation on your next direct mail marketing campaign or bulk mail postage requirements.
Why Choose our Mail House for your direct marketing?
As an alternative to the usual digital marketing mediums, direct mail marketing can provide a high return on investment for your next direct marketing campaign.
Our UK mailing house provides full solutions from printing, enclosing and postage for both UK and international direct mailings.
We can provide mailing lists featuring the best GDPR-compliant data from the largest data houses.
Contact us now here to get an unbeatable quote in minutes from our leading UK mailing house.
If you regularly send out bulk mailing campaigns, our UK mailing house will drive costs down while your business succeeds from a tried and tested way of direct marketing. Whether you are looking at sending 2000 postcards or 200,000 letters weekly, we are sure to be able to fulfil your mail and postage requirements.
If you are looking for door drops, we can offer UK-wide coverage for flyer distribution.
We offer GPS tracking on leaflet distribution or outsider companies to carry out back check reports, an alternative to addressed direct mail advertising campaigns, including when booking leaflet distribution in London.
These are unaddressed mail, hand-delivered, and a popular form for mailing houses to use mass marketing for a range of large and small companies.
FAQS for Direct Mail
What is the best format for a direct mail piece?
The answer to this depends on who you want to target and what the Direct mail is.
We often say that if you want to send a traditional/ formal mailing, we suggest a letter in an envelope. This can be single-sided or double-sided. You can have your logo on the envelope if required.
Receiving a letter that is addressed to you personally usually suggests that it is essential information inside.
By law, we always have to have a return address on the envelope. This can be your address or our mailing address.
Postcard mailings are more to the point where you could use pictures, logos and colour to attract people's attention.
We now opt to cover brochures or catalogues in compostable poly rather than an envelope as it looks more modern. Unlike an envelope you can see through, it is recyclable and cost-effective.
How can I increase the response rate for my direct mail campaign?
The top 3 ways to do this would be Personalised mail, offering a discount and having an eye-catching design.
What are some cost-effective ways to target my direct mail audience?
The most cost-effective way will be to mail over 4,000 per mailing if you have enough data. Keep the weight and size under 100g. A postcard mailing would be cheaper than a mailing going inside an envelope.
What are the costs associated with a direct mail campaign?
This can vary for several reasons. Do you need to pay a designer? Do you need to buy the data, or do you already have it?
Outsourcing to a mailing house like ourselves could work out much cheaper than doing it yourself. We offer more affordable postage rates due to the number of mailings we do within the year.
Click on our Direct Mail page to see more of our specialist tips.
How can I measure the success of my direct mail campaign?
The most popular way is by adding a coupon or a QR code. You could also include a URL specifically for the campaign sent out. 
How does direct mail compare to other forms of marketing?
Direct mail is known to be more personal and trustworthy than email.
How many times a day do we get emails and delete them because there are too many to read, or do they go into junk?
It is proven that printed mail is over 40% more likely to be converted and remembered than email. 
How can I ensure my direct mail piece stands out in a crowded mailbox?
If you are mailing a postcard, use images and logos and provide text that is easy to read. Post in an envelope, ensure the envelope is personalised and add your company logo. Our top tip would be to ensure your mail is eye-catching.
How can I personalise my direct mail piece to increase its effectiveness?
Adding the customer's name is the 1st personalisation to add. People are more entitled to open mail when it is addressed to them personally. Add an incentive like a discount code or some samples. Who doesn't love to try something new which is gifted?
How can I comply with regulations and laws related to direct mail?
Please refer to Government advice by clicking the link below: https://www.gov.uk/marketing-advertising-law/direct-marketing
What do I need to do to set up a direct mail campaign?
Contact The Direct Mail Company by email at sales@thedirectmailcompany.co.uk, and we will return to you within minutes.
You would send your data in an excel or CSV file using a safe method such as WeTransfer or Share folder and your artwork by PDF or Microsoft word.
We have a minimum order of 500 and can mail throughout the UK or internationally.
We can turn around mail for tight deadlines to suit you when needed. With 2nd class postage, your mail will land with the recipient within 2 to 3 days of mailing.