Cheap & Discounted Postage Rates For Mass Mail
Mass Mailing Services and Bulk Mail in the UK
We can offer you much lower postage costs for your mass mail than standard and franked mail
Expert Mass Mailing and Bulk Mail Solutions
Mass mailing services, sometimes known as bulk mail, are a cost-effective way to spread the word about your product, service or event.
Our mass mailing services are perfect for businesses looking to mail in bulk and take advantage of our low bulk postage rates.
We send millions of letters and mail items each year via Royal Mail. Therefore, we get the lowest possible rates on postage.
Take advantage of our postage savings, and we can arrange a collection from your business for your mass mail daily or weekly.
For unsorted volumes of mail (below 4000 in one mailing), our prices start as little as £0.60, depending on the type of mailing.
We can pre-sort your data for larger volumes of mail (over 4000 in one mailing).
We will do the sortation for Royal Mail, so we pass the discount to you due to them completing less work in sending the mail.
You can take advantage of Mailmark services which will help us drive down the cost of your mailings.
If you currently use a franking machine to send your mail, it is a much more cost-effective solution to send your mail in one mass mailing.
Due to us having a full-service professional team, we can offer a wide range of direct mail solutions where we can print, enclose and post your mailing.
We can mail in the UK or internationally from postcard marketing campaigns, simple A4 letters through paper wrap and brochure mailings.
We also offer a range of door drops and leaflet distribution services for clients who wish to hit a high number of homes for your mass distribution. Email campaigns and other marketing channels can follow these up. Leaflet distribution is one of the most cost-effective ways of marketing your business or event.
If you would like more information on how your business can save on bulk postage, contact us at 0808 156 0115.

Mass Mail Discounts
Most of our clients come to us to save money on their postage when sending out mass mailings, as we are much cheaper than Royal Mail.
At The Direct Mail Company, we send millions of mail pieces each year, and due to these high volumes, we can pass on these savings to you.
We get such low postage rates as we complete the sortation for Royal Mail, meaning they have to do less, and then we pass the savings on to you.
Royal Mail still completes the final mile delivery on all of our mailings, so you can be assured that you are in good hands throughout the process.
We work with the leading postage providers such as Royal Mail, Whistl (Formerly TNT mail) and Secured Mail, depending on the service requested by our clients to get you the best mass mailing rates in the UK.
Here at The Direct Mail Company, we can provide mailing savings for a one-off or a regular job and daily mailings if required.
Please get in touch with us today for a free quotation on your advertising and transactional direct mail.
Mass Mailing Services & Solutions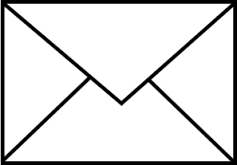 Here at The Direct Mail Company, not only do we provide our clients with a range of mass mailing discounts, but we can also fulfil all or part of your mailing so that our clients can get on with their job, leaving the time-consuming work to us.
Our success is simply providing a fantastic service. You can expect a quote as quickly as within the same day and deliver our client's mail on time.
We ensure your direct mail campaigns are delivered on time, using Royal Mail to deliver the final product.
Please call us on 0808 156 0115 to ask about mass mail and our bulk postage discounts.
Alternatively, you can contact us online.
Get a Mass Mailing Postage Quote Now:
Please contact us with your enquiry using the form below.